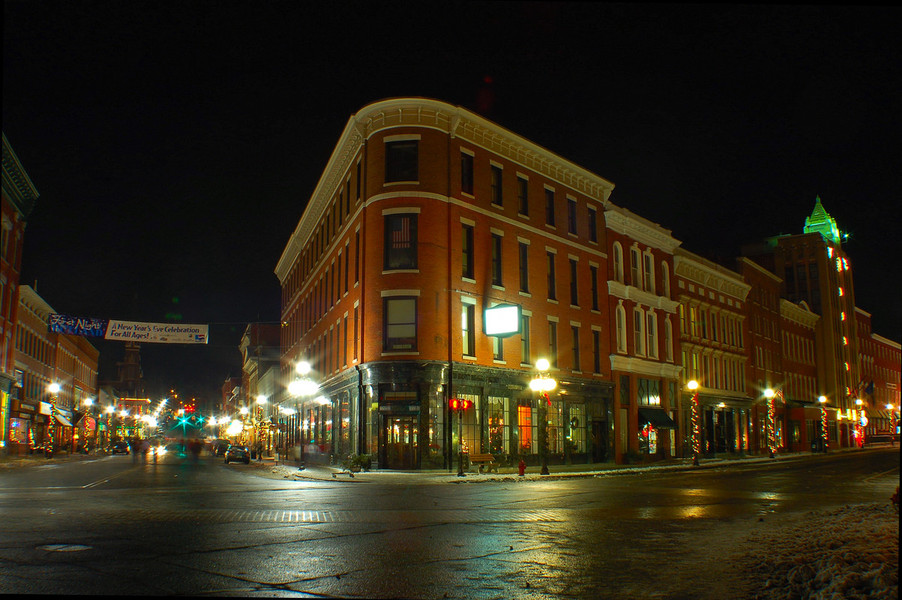 They say, Location. Location. Location. I say, Community. Community. Community.

We live in a small town; it's called a city but anyone in any state other than Vermont would laugh at that. 17,000 people gathered in one place is just a mall in some places, but here we call it our second largest city. We haven't lived here long and when people ask how we like it, both Hubby and I respond, "getting used to it." And we are. I don't groan quite so audibly when driving along the main strip and I have been known to have moments when walking downtown when I feel a slight spring in my step.

The town has its gems, like the beautiful new bookstore with the grand staircase that leads to a balcony scattered with cozy chairs, and the holistic wellness center where you can de-tox in a salt cave or shimmy in a belly dance. There's the Saturday morning farmer's market where you can buy the freshest potato, still muddy from the ground, while munching on an apple turnover smothered in maple frosting, lovingly made just that morning in a neighbor's kitchen. Just on the edge of town you can cast a line in the river or hike through the woods to Rocky Pond on one of the best bike trail systems in New England (I just learned that fact yesterday).

Yes, it's growing on me. And summer time helps, but all this is almost meaningless if you are not part of something bigger, more important: Community.

Tonight, we went to a jam - a musical free-for-all where banjos, drums, guitars, ukuleles, an organ, a double bass, and some kind of pipe with a keyboard down the front (?) all blended into a lively, joyous cacophony. There was singing and clapping, and children and cats running between legs and music stands. We didn't know a soul other than the hosts, nor any of the music, but it didn't matter. We joined in - even Hubby who tried out his two chords on a borrowed guitar while I sang. We felt welcomed and a part of something.

We didn't really want to go out tonight. It was raining (again), the kids, shivering and blue, had just gotten back from swimming lessons (yes, in the rain), and it was past their bedtime. But we knew we needed to do this. I had been invited by a former college acquaintance with whom I had recently reconnected on a school field trip. Discovering our children had decided (well, my daughter had decided) that they are in love, we thought it would be a good idea to get to know the future in-laws. He is a music professor, she is a singer and they have lots of musical friends. Intelligent friends. Interesting friends. People we can connect to.

And that's what makes all the difference. The difference between loving and tolerating where you live; living where you live, rather than just surviving. We moved to this town 1.5 years ago and we are just now starting a catch a glimpse at what is ahead. Just when you think you will never make friends, never feel at home, it happens. The connections click, the bonds build, and soon you have Community. And then you can call it Home.